Lurie Children's
Sending Handfuls of Love to patients at Lurie Children's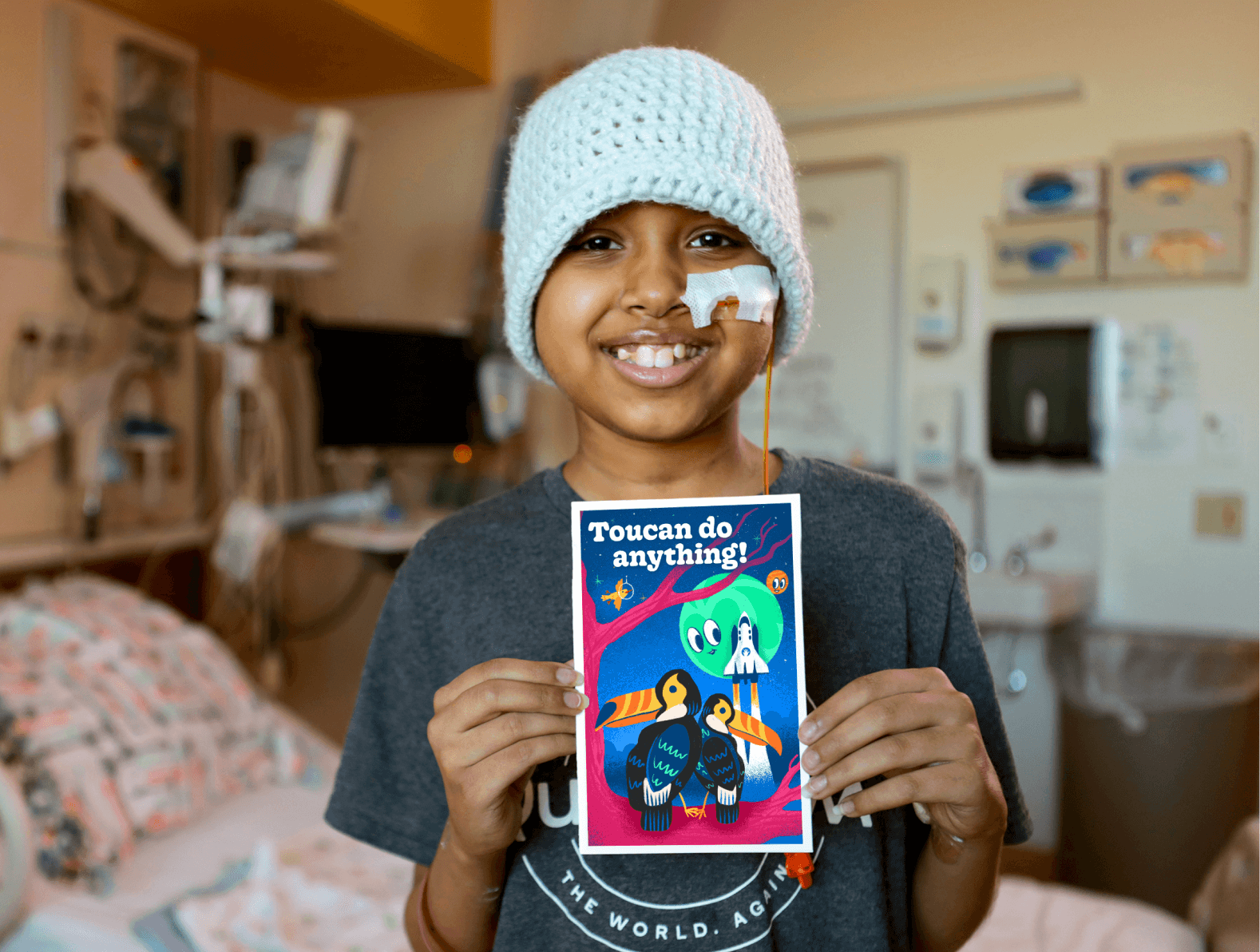 Using the power of imagination to raise funds for a children's hospital foundation
Every year, the Ann & Robert H. Lurie Children's Hospital of Chicago Foundation launches a campaign to encourage volunteers to send Valentine's cards to patients in their care. It brings joy to the children on a special day and helps raise money for the foundation.
The creative team at Reason One had the privilege of imagining the theme and leading the art direction, copywriting, UX/UI design, and asset creation for the campaign. They understood that children in these challenging circumstances need to believe the impossible is possible.
As a result, our team dreamed up "Birds in Outer Space" as a way to place them into a world of endless possibilities. Personifying birds and planets in "far out" circumstances means escapism, fun, and quirkiness for kids and parents at a time when they need it most. And of course, bird puns + space jargon = smiles all around.