Prisma Health
Unifying Prisma Health's Children's Services to connect kids with care
Web Design & UX
Accessibility
QA & Testing
Web Development
Content Strategy
Continuous Improvement
Digital Marketing
Systems Integration
Optimization
Digital Strategy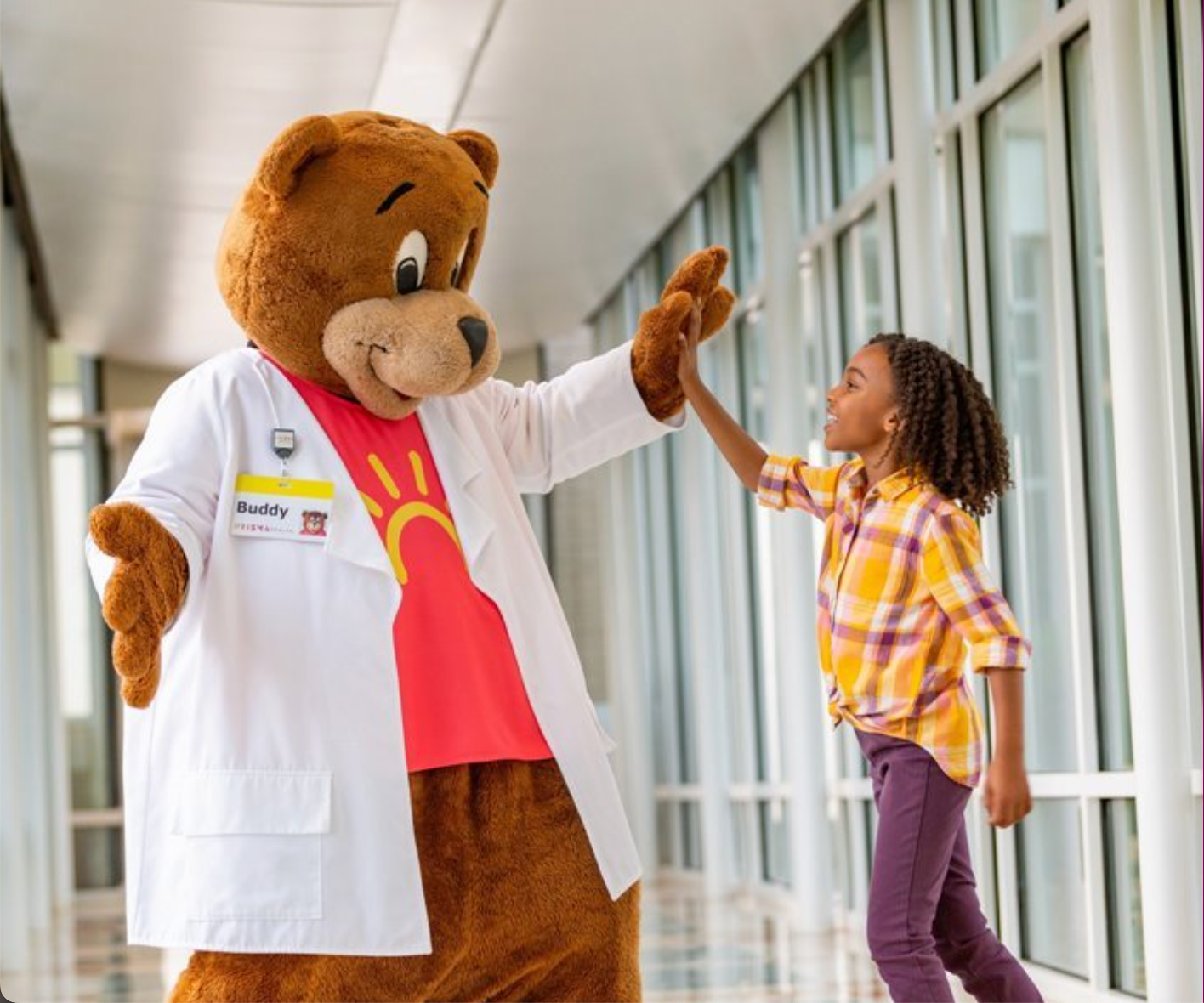 A fresh website for expanded children's health services
This is a refresh of a website we originally designed for Palmetto Health (which became Prisma Health). Read more about the original project here.

The merger of Palmetto Health and Greenville Memorial Health in 2019 to create Prisma Health brought both well-regarded systems together, including two top children's hospitals—one in Columbia, and one in Greenville, South Carolina. Though the larger system's web presence was already streamlined into one site—prismahealth.org—the two children's sites had yet to be merged into one.
Because Reason One had designed the original children's site for Palmetto Health, as well as the overall merged Prisma Health website, we were already familiar with many of the elements in play. But there was plenty to be done to unify the Children's Health Services websites into one experience by applying a single, focused UI and design system.
New brand, new UX
When Reason One designed the original Palmetto Children's site, we worked closely with the hospital to make children the hero of the website, using fun, playful photography of actual patients in heroic scenarios. Because that imagery was so tied to their identity, we kept it, integrating it with Prisma Health's larger corporate brand.
One of the challenges of the new site was to educate parents on the new services available throughout South Carolina, so we created a new, seamless IA that provides an approachable and calming experience for users through the use of easily navigable layouts, friendly imagery and clean, consistent interfaces.
Search functionality was also at the center of the project, particularly Find a Doctor, which leveraged the same templates and integrations as the larger Prisma Health site.
A design system and content structure built for users and editors
Because the audiences for this consolidated site are varied (parents, caregivers, clinicians across multiple markets), having a clear hierarchy and intuitive language and organization was key. We created a more robust search function, supported by SEO best practices, meta descriptions, and unique, descriptive text using natural language.
For Prisma Health's internal team of editors, we leveraged a suite of modular templates and components based on Prisma Health's main site, which creates efficiency for editors and consistency for users.
Make smart use of existing, adaptable components, striving for efficiency and consistency. We also provided editors with tools like content models, consistent naming conventions, as well as best practices for governance and accessibility.
Connecting parents with care for their kids
Since the relaunch, the site has gotten approximately 60,000 pageviews a month. The locations, specialties, and program/services content has a bounce rate of less than 38%, and 74% of users have been engaged during their sessions on the website.
More projects we're proud of: