Moffitt Cancer Center
A design system for Florida's largest cancer center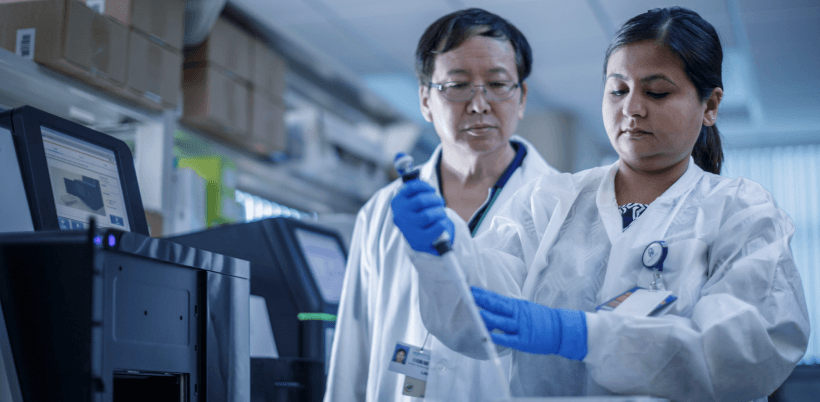 A modern, friendly, mobile-responsive design that reflects the Moffitt brand
Moffitt Cancer Center, the only Comprehensive Cancer Center in Florida accredited by the National Cancer Institute, had a website that didn't mirror the groundbreaking research and treatments happening within its walls. They enlisted the help of Reason One to refresh their website, aiming for a design that was modern, intuitive, and appealing to patients, their families, and researchers alike.
Modern, mobile-first user experience
The previous design of moffitt.org was conventional and outdated, contrasting with the innovative and future-oriented image of Moffitt Cancer Center. Furthermore, the design was required to project a warm and welcoming feel rather than the impersonal, clinical vibe common among healthcare providers.
Our research during the discovery and definition stages revealed that a large proportion of users accessed moffitt.org through mobile devices. Consequently, the new design system needed to transition smoothly from desktop to mobile views.
Set of elements to uphold brand integrity
A well-defined design system benefits both external users and content editors. The design system serves as a subtle navigation aid for website visitors by clearly indicating the type of content, the actions to be taken, and the site navigation method.
For content editors, the design system acts as a pre-established "kit of parts" that includes templates, components, and design elements that are mobile-first and user-friendly. This approach minimizes the time editors spend on page creation and element placement. As the website grows with the addition of pages and requires more templates, the design system's structure provides a framework that allows for site evolution while preserving the brand's identity.
The revamped Moffitt Cancer Center website, showcasing their new design system, was launched in the summer of 2023.