Conversion rate optimization for nonprofits
---
Summary: By performing a few A/B tests on your nonprofit's website, you can chart a path forward to increase conversion - and donations.
As a nonprofit, you have many tools for fundraising: marketing campaigns, volunteers, events (even virtual ones) and large-donor strategies. But how does your website fit into that mix? Is it simply a place to house information about your programs, sprinkled with some donation calls-to-action, or is it truly optimized to drive donations?

Many nonprofits rely heavily on campaigns that generate traffic, but that's only part of the equation. The other part is the website's ability to convert that traffic once it arrives. This is where conversion rate optimization (CRO) is essential.
Always be testing
CRO testing identifies changes that result in the highest conversion and return, that can then be implemented across the site to optimize performance. CRO includes A/B testing on landing pages, testing site copy, etc. and achieves increased success in campaign performance over time.
Like any scientific test, start with your hypothesis, and keep it focused on one change, like the color of a donation button, or the location of a form. Winning test variations can then be rolled out with winning ad copy, an email nurture campaign, and landing page updates for a fully optimized donor journey. A $5 increase in average monthly donation could translate into an almost $50k annual increase in donor revenue.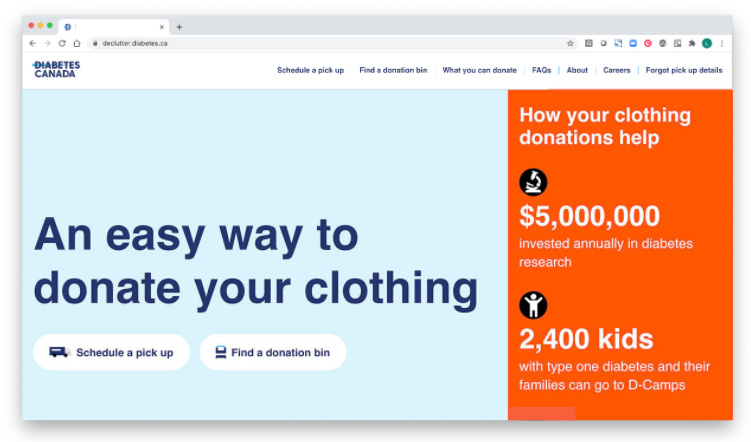 Reason One used CRO to help Diabetes Canada increase donations by 20%.
Areas to test
Ready to start testing areas of your website to optimize your donor journey? Here are a few areas you can try on your own:
Donation amount buttons

Update the amount on the donation buttons to increase each by a $5 increment to determine if that results in more donor $$ received.

Donation amount auto-select

Does your donation API allow you to auto-select a certain donation amount when users first view your form? Try two different selections to see which one gets more traction.

Key button colors

Color is proven to have a profound effect on human behavior. Try different versions of your brand colors to see which one gets more clicks. In doing this, be sure you are maintaining accessibility standards , otherwise you may get the opposite result.

Placement of donation forms on page

Top? Bottom? Middle? Pop-up? Most research suggests that call to action forms that are placed "above the fold" on a website get more clicks than anywhere else, but depending on the design of your page and your unique users, this may vary.

Call-to-action copy

Which would resonate with your donors: "Donate Today" or "Let's End Hunger"? Testing different variations of messaging with identify what really motivates your donors to convert.

Key images

When it comes to photography, your own images do a far better job of telling your story than stock photos. But which ones, specifically? Do your donors like seeing volunteers in the field or do they like seeing pictures of the people you're helping? Or, is it something more abstract altogether? Swapping out images is an easy way to see what resonates with your donors.
The average A/B test will run for approximately 4-6 weeks in order to generate meaningful data. Sometimes you'll be able to see a clear difference, other times there will be nuances in the data that need more digging to understand and act upon.
Defining your CRO strategy
Once you've had the chance to run a few A/B tests and have a fair idea of what the data suggests about your donors, you are then armed with enough information to embark on a true digital and CRO strategy. This is when the rubber meets the road and you really start making your website earn its keep as your most valuable fundraiser.
What is a CRO strategy?
A CRO strategy is a roadmap developed by looking at the data you've collected in your A/B testing experiments, as well as analytics data and insights, both quantitative and qualitative. Aside from ad hoc A/B testing, this takes into account campaign pages, accessibility, performance, code, user behavior, points-of-entry, bounce rates and more. The result of this audit is a backlog of items that will be implemented over time to increase conversion rates, based on the data collected.
For efficiency and accuracy, this is best done by a third party with the tools (and time) to take an in-depth look at all the factors that affect conversion rates.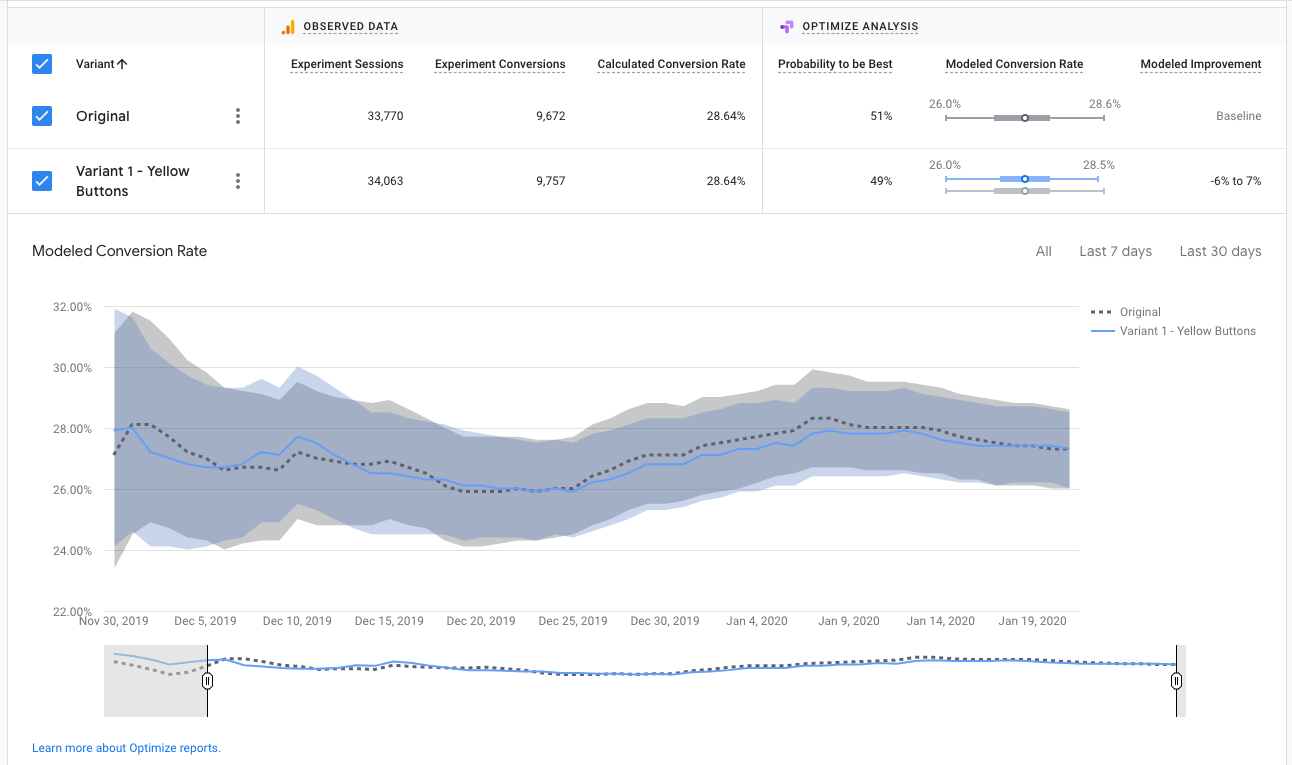 Using tools like Google Optimize, we are able to fine-tune your website and make it primed for action.
Put your site to the test.
You're all set to begin CRO testing on your own. Start by building some hypotheses and running tests that will inform your CRO strategy, and ultimately increase your donations.